Automatic Stainless Steel Water Distiller
Characteristics:
1.It adopts 304 high quality stainless steel and manufactured in advanced technology.
2.It has functions of power-off alarm when water-deficient and automatic make up water and heat again.
3.There are three switches: power supply,heating indication and indication of shortage of water.
4.Sealing performance, and effectively prevent the leakage of steam.
| | | | |
| --- | --- | --- | --- |
| Model | DZ-5L | DZ-10L | DZ-20L |
| Specifications(L) | 5 | 10 | 20 |
| Water quantity(L/hour) | 5 | 10 | 20 |
| Power(kw) | 5 | 7.5 | 15 |
| Voltage | 220V,50HZ | 380V,50HZ | 380V,50HZ |
| Packing size(mm) | 350*370*760 | 350*370*860 | 430*430*1000 |
| GW(kg) | 10 | 12 | 15 |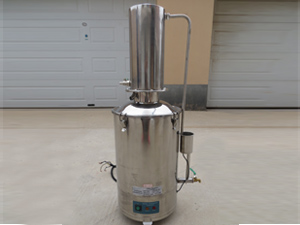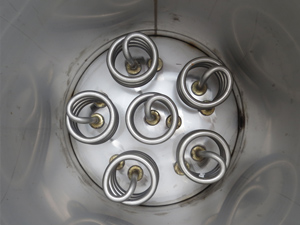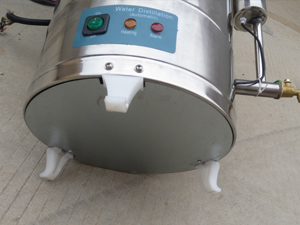 Non- automatic Stainless Steel Water Distiller
| | | | |
| --- | --- | --- | --- |
| Model | HS-5L | HS-10L | HS-20L |
| Specifications(L) | 5 | 10 | 20 |
| Water quantity(L/hour) | 5 | 10 | 20 |
| Power(kw) | 5 | 7.5 | 15 |
| Voltage | 220V,50HZ | 380V,50HZ | 380V,50HZ |
| Packing size(mm) | 350*370*760 | 350*370*860 | 430*430*1000 |
| GW(kg) | 10 | 12 | 15 |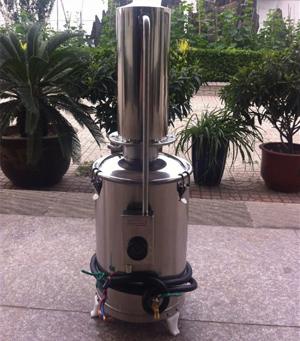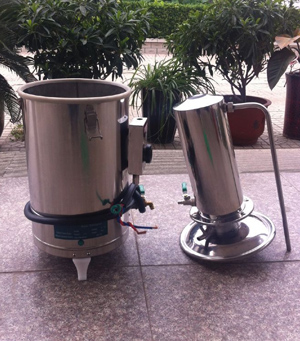 Factory