Drying oven
Laboratory Drying Oven 250℃ 300℃ 500℃

Uses:
The product is applicable in industrial and mining enterprises, research institutes, medical and healthunitsfordrying, baking, wax-melting etc.

Characteristics:
1.The shell is made ofhighqualitysteel, the surface electrostatic spraying process, the film is firm and beautiful.
2.The inner container adopts high quality steel or stainless steel(Atternative).
3.The two-doordesign withobservation window,which can observe the heating of the material at any time.
4.Microcomputer intelligent control meter is with timing and double screen display functions.
B indicates the inner container is stainless steel.

We can custom-made according the user's requirements.

model

Voltage

(V)

Rated power

(KW)

Wave degree of temperature

(°C)

Range of temperature

(°C)

Workroom size

(mm)

overall dimension

(mm)

number of shelves

101-0ES

220V/50HZ

1.6

±2

RT+10~250

350*350*350

520*640*560

2

101-1ES

220V/50HZ

1.8

±2

RT+10~250

350*450*450

520*740*660

2

101-2ES

220V/50HZ

2.5

±2

RT+10~250

450*550*550

620*840*760

2

101-3ES

220V/50HZ

3

±2

RT+10~250

500*600*750

670*890*960

2
model

Voltage

(V)

Rated power

(KW)

Wave degree of temperature

(°C)

Range of temperature

(°C)

Workroom size

(mm)

overall dimension

(mm)

number of shelves

101-0AS

220V/50HZ

2.6

±2

RT+10~300

350*350*350

557*717*685

2

101-1AS

220V/50HZ

3

±2

RT+10~300

350*450*450

557*817*785

2

101-2AS

220V/50HZ

3.3

±2

RT+10~300

450*550*550

657*917*885

2

101-3AS

220V/50HZ

4

±2

RT+10~300

500*600*750

717*967*1125

2

101-4AS

380V/50HZ

8

±2

RT+10~300

800*800*1000

1300*1240*1420

2
model

Voltage

(V)

Rated power

(KW)

Wave degree of temperature

(°C)

Range of temperature

(°C)

Workroom size

(mm)

overall dimension

(mm)

number of shelves

101-5AS

380V/50HZ

12

±5

RT+10~300

1200*1000*1000

1500*1330*1550

2

101-6AS

380V/50HZ

17

±5

RT+10~300

1500*1000*1000

2330*1300*1150

2

101-7AS

380V/50HZ

32

±5

RT+10~300

1800*2000*2000

2650*2300*2550

2

101-8AS

380V/50HZ

48

±5

RT+10~300

2000*2200*2500

2850*2500*3050

2

101-9AS

380V/50HZ

60

±5

RT+10~300

2000*2500*3000

2850*2800*3550

2

101-10AS

380V/50HZ

74

±5

RT+10~300

2000*3000*4000

2850*3300*4550

2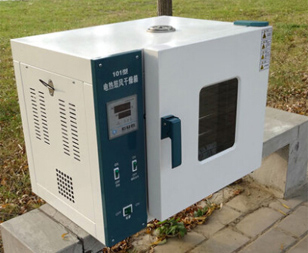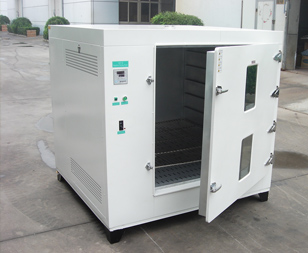 Factory